April 14, 2022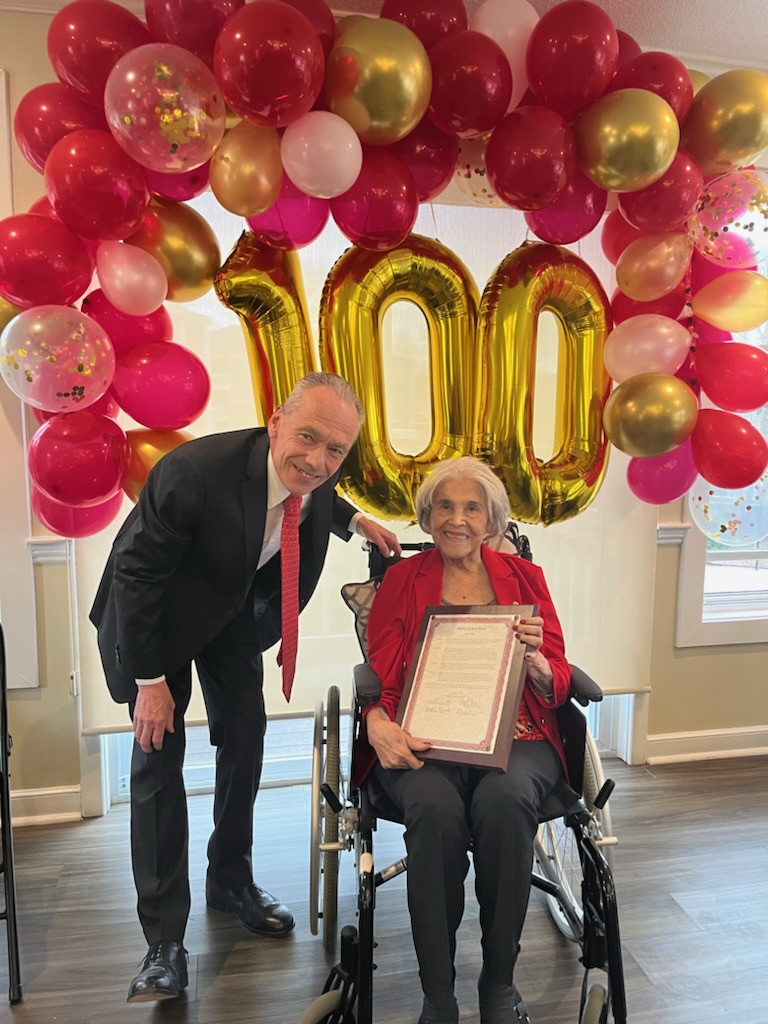 Another week, another photo to highlight. This week's photo was sent in by Select Board Member Mike Runyan, standing next to fellow Burlington resident Olga DeDiaz in celebration of her 100th birthday.
Happy Birthday Olga and thanks for the photo, Mike!
We'd like to see your photos. They could be of your spring activities, a family trip or just everyday moments. Whatever you think is interesting and want to share.